About the programmme
Lenght of studies
1.5 years
Language
English
Scope of studies
90 ECTS credits
Tuition fee per year
5 000€ for non-EU students
4 787€ for EU students
Qualification awarded
Master in Mathematical Sciences
Start of studies
01 September
Application period
01 January - 1 June/15 July
Application deadline
1 June* / 15 July**
* For applicants from non-EU/EFTA countries
** For applicants who do not need a Lithuanian visa and non-EU/EFTA applicants, if there is a Lithuanian embassy in their home country
High-profile education in financial and actuarial mathematics with an emphasis on the theoretical foundation of various methods and techniques of probability theory, stochastic analysis, risk theory, and related fields. Graduates of the programme are qualified to analyze and solve problems in theoretical models of finance and insurance, with the implementation of obtained solutions in practice.
Why this programme?
The programme provides a solid high-level theoretical foundation needed to understand and apply state-of-the-art research results in practice. Students learn the possibilities and restrictions of popular financial and actuarial models, tools and ideas.
The Financial and Actuarial Mathematics Master's program develops competencies needed for the international labour market; in particular, the brightest students are strongly encouraged to pursue academic careers.
What's after?
Work in the insurance companies, banks, pension and investment funds, consulting firms, government agencies, etc. (e.g., as actuaries, financial analysts, risk assessors, consultants both for Lithuanian and foreign institutions supervising financial and insurance markets).
The graduates can also pursue further studies at the doctoral level in Mathematics and/or Statistics.
Student testimonials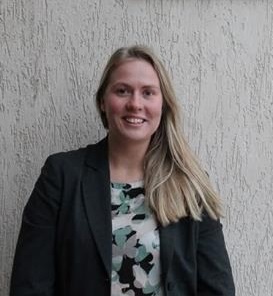 Arita Priedniece, student from Latvia
I have chosen this programme and university because it has old, strong education traditions, and is known widely. Vilnius University is the first in Lithuania according to national ranking. The second thing I would like to mention is that this program perfectly fits my career aims and life goals. Also, I wanted to have my master abroad to gain international experience.
I am really satisfied with my choice and I don't regret it. My professors are professional in their fields because their teaching and communication style are easy and understandable in each situation. My courses mates are really nice and friendly people. It is not easy to study in MIF, but I can say that it is really challenging and interesting. I think it is worth having this kind of life experience.