About the programmme
---
Mode of studies and duration: full-time (1,5 years)
Study programme volume: 90 credits

Language(s) of instruction: Lithuanian/ English

Tuition Fees: 3236 EUR /year (for EU students); 6438 (for non-EU students)

Qualification degree awarded: Master of Information Sciences in Informatics
Admission requirements: Bachelor's degree or equivalent qualification

---
The Computer Modeling programme ensures to use computer modeling technologies and participate in their development, to imply the generation and analysis of hypotheses and ideas, scientific, empirical and applied research, interpretation of results, to develop research and analytical skills, professional ethics code, to generate reports.
Why Computer Modeling?
The specific character of programme is constant improvements of various kind, as adding courses of cloud computing, of images and signal processing, of web services, etc. Students will gain also skills to research work, including HPC (high performance computing), Grid/ Cloud computing, or using supercomputer.
Career opportunities
Positions in enterprises in the national or private sector where the applied practical or scientific computing is undertaken or problems in physical sciences are solved using mathematical or computer models that benefit by modern technologies. Also doctoral studies in informatics (computer science), software engineering, and information technologies are suitable.
International mobility
Students can participate in ERASMUS+ mobility programme which gives an opportunity to study at VU's Partner University or do internship abroad.
Admission requirements
ADMISSION REQUIREMENTS AND ADMISSION CRITERIA
Bachelor's degree in computer science, software engineering, mathematics, applied mathematics, or physics. (prerequisite - 30 credits in mathematics or informatics).
English language proficiency - the level not lower than B2 (following the Common Framework of Reference for Language approved by the Council of Europe).
On-line entering exam (exam includes discrete mathematics, data structures, algorithms, programming, and database management systems).
Courses
COURSE INFORMATION
| | |
| --- | --- |
| Course units (modules) | Credits |
| I YEAR | 90 |
| SEMESTER 1 | 30 |
| Compusory course units (modules) | 24 |
| Spatial Databases | 6 |
| Methods of Cryptography | 6 |
| Methods of Nonlinear Modelling | 6 |
| Secure Internet technologies | 6 |
| Optional course units (modules) | 6 |
| Programming in Cloud Computing | 6 |
| Multi-dimensional Data Structures | 6 |
| Secure Operating Systems | 6 |
| Secure Networks | 6 |
| Computational Geometry Algorithms | 6 |
| SEMESTER 2 | 30 |
| Compulsory course units (modules) | 25 |
| Data Mining | 5 |
| JAVA Technologies | 5 |
| Scientific Research project | 9 |
| Signal and Image Analysis and Processing | 6 |
| Optional course units (modules) | 5 |
| Visual Data Mining | 5 |
| Computer-aided Modeling of Curves and Surfaces | 5 |
| Management of Information Security | 5 |
| Optimization Algorithms in Grid Environment | 5 |
| Secure Dynamic Internet | 5 |
| Audit of System Security | 5 |
| Web Services | 5 |
| II YEAR | 30 |
| SEMESTER 3 | 30 |
| Master's Thesis | 30 |
Key learning outcomes
Data management, modelling, and analysis (25%), Modern technologies (16%), Scientific research (35%), Optional subjects (12.2%)
Contacts
Do you have more questions? Please contact us:

Study Programme Committee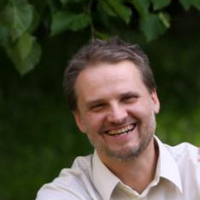 Chair of the Study Programme Committee - doc. dr. Severinas Zubė

Doc. dr. Linas Bukauskas
lect. dr. Alminas Čivilis
prof. habil. dr. Feliksas Ivanauskas
doc.dr. Tadas Meškauskas
lect. dr. Valdas Rapševičius
Rimgaudas Kalvaitis – social partner (UAB Teletower)
Anatolij Nečiporenko – students' representative
Study programme is implemented by: