The best in the world: Vilnius university students conquered teams from Harvard, Cambridge, Oxford universities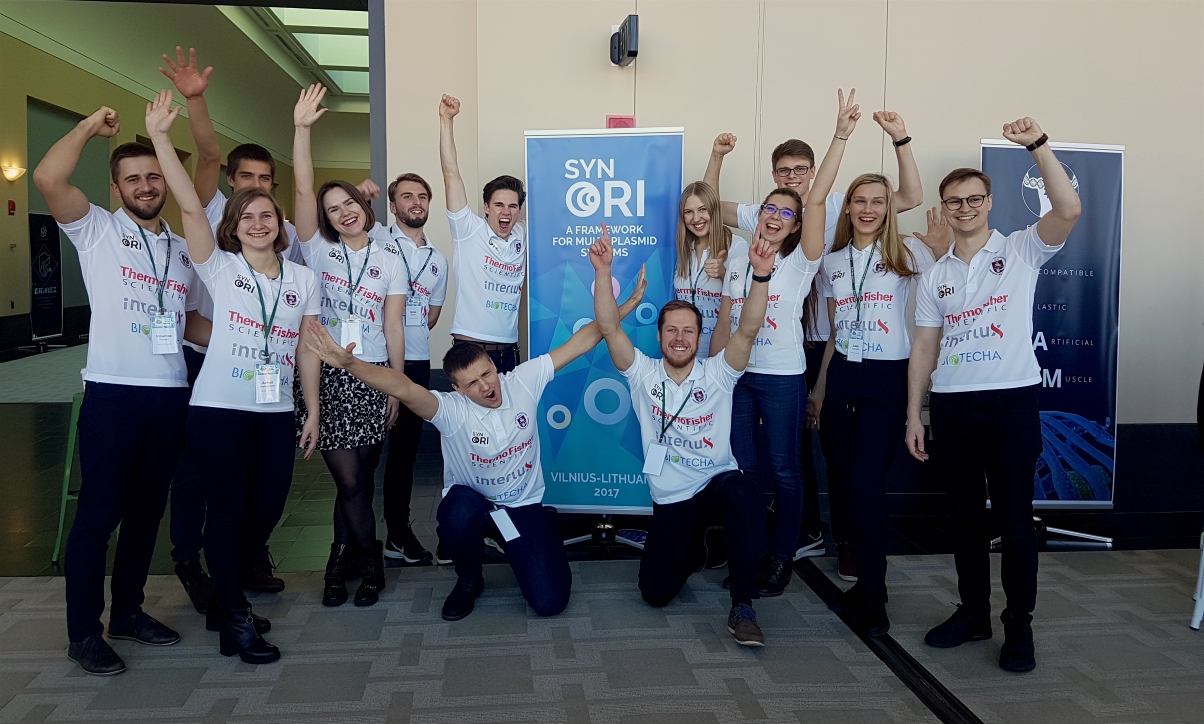 "Vilnius-Lithuania iGEM" team won the largest, most prestigious, international Synthetic Biology competition iGEM. Vilnius University students bested more than 300 teams from leading world universities. The team won the Grand Prize and received a gold medal as well as three special awards: for Best New Basic Part, Best New Composite Part and Best Part Collection.
iGEM (International Genetically Engineered Machine) is a yearly competition. It is the largest synthetic-biology competition in the world, where students work all year long to solve real-world challenges by building genetically engineered biological systems with standard, interchangeable parts.
This year "Vilnius-Lithuania iGEM" team focused on plasmids: round-shaped DNA structures, which can transfer genetic information and change cell's function. Therefore plasmids are widely used in biotechnology. Vilnius university students created SynORI: a framework designed to make working with single and multi-plasmid systems precise, easy and more functional on top of that. This system created and developed by team membbers will help with everyday lab work and it can also be used for biological computing, assembly of large protein complexes or metabolic engineering.
"This is a huge achievement for Lithuania. We surpassed students from the best universities in the world – Harvard, Cambridge, Oxford, Heidelberg, etc. Lithuania will be a serious player in the world of synthetic biology. We hope that this victory will help attract more large investments in science sector in Lithuania. SynORI might become the very first synthetic biology start-up in our country", the team said.
"We received support from all the iGEM teams and after seeing how interested several large synthetic biology companies were in our project, we hope to continue to work on it. SynORI is relevant and important for further development of synthetic biology", team leader Gabrielius Jakutis said.
As always, "Vilnius-Lithuania iGEM" team was sponsored by Thermo Fisher Scientific, a biotechnology product development company. They supplied the students with all the lab equipment and reagents necessary for their work, helped them with their scientific research and also covered all travelling expenses. This year "Vilnius-Lithuania iGEM" was also sponsored by Interlux and Biotecha, modern companies working with pharmaceutical technologies and solutions for biotechnology, medicine and science industry.
We are very happy and proud of MIF Alumni Aurimas Repečka, who is a member of this team!
SESAME Net officially launches the HPC4SME Assessment Tool
After significant developments over the last few months, many improvements have been integrated into the Assessment Tool, which is now available for all SMEs across Europe. For the first time, SMEs will have the opportunity to evaluate their potential to use HPC in cloud, both now and in the future, as well as to benchmark themselves against others.
The fact is that many companies are not aware of the possibilities that HPC may have for them, to enhance their profit potential.
SESAME Net represents the entry point to HPC for European SMEs, this step has been now even more facilitated by launching HPC4SME Assessment Tool.
The concept of the assessment tool and its methodology was originally developed by Arctur, and together with the SESAME Net partners the tool is being improved, automated and made available on-line. This innovative approach, based on a qualitative multi-attribute decision model, can support both HPC providers and SMEs in assessing the potential of the SMEs to use HPC in Cloud. This method will help HPC centres and other stakeholders (e.g. chambers of commerce, local government and economic development agencies) to identify SMEs with potential, engage them in innovation funding schemes and stimulate the adoption of cloud HPC services.
The output of the evaluation process is the automatically generated report, describing the position of the SME, their strong and weak points, together with some recommendations. The classification of SMEs and the generated report provide SMEs and HPC centres with key areas on which to focus, and to improve the chances of realising the full potential in time.
This Innovative assessment approach has many benefits for SMEs: SME gets a structured assessment with easy to understand results and recommendations on how to develop and exploit their potential to use HPC related technologies.
To find out if you and your organization can benefit from HP Services, click here and follow 4 simple steps:
Step 1: Simply Register
Fill the form and select your HPC provider and consultant for FREE
Step 2: Complete the Questionnaire
Complete the questionnaire by answering up to 30 questions. Online help is available every step of the way.
Step 3: Receive the Results
The Assessment process automatically generates a valuable assessment report, positioning the company, listing the strengths and weaknesses of using HPC, together with a set of recommendations.
Step 4:Follow the Recommendations
For companies with the potential of using HPC, SESAME Net assistance and support is offered. The companies have the opportunity to take advantage of close collaboration with experts from selected HPC providers, including consulting services, technical training, free infrastructure for initial experimentation, and much more.
Joining the community is free and enables an easier access to many services:
Consulting services
Substantial expertise
Technical training
HPC services (resources, technologies, infrastructure)
Online forum
Best practice guides
EU funding opportunities
Data science challenge 2017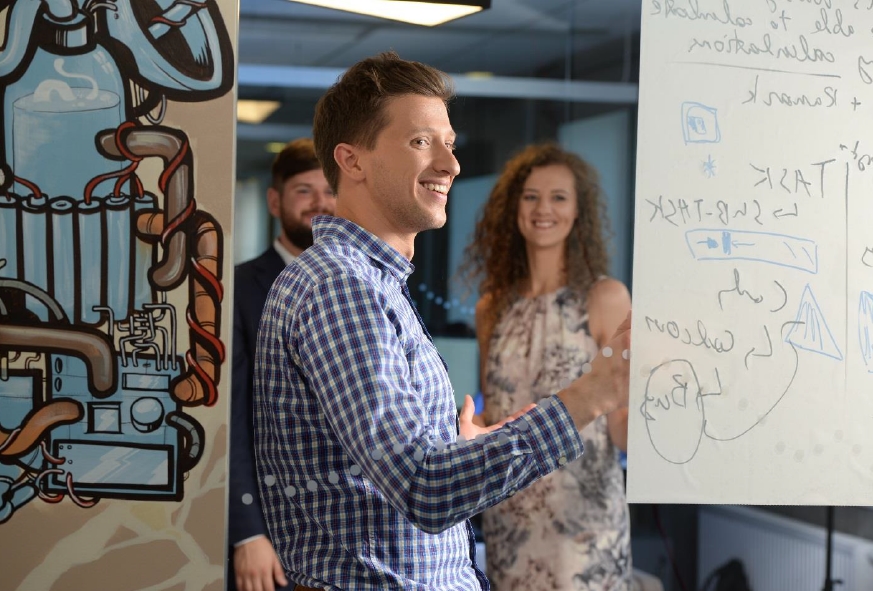 Danske bank challenge Lithuanian universities to show who is best at analytics and data science.
Now Danske Bank would like to invite you to participate in Data Science Challenge 2017.
The purpose of the challenge is to give the opportunity to compete with other universities in Lithuania and show how you and your students bring your extensive knowledge and creativity into play when it comes to developing and using analytics and data science to solve real business problems. We will provide an exciting dataset and business problems related to the financial sector.
You sign up for Data Science Challenge 2017 by sending an e-mail to This email address is being protected from spambots. You need JavaScript enabled to view it. no later than 10 February 2016.
For more information