Dear prospective students,

Choosing the faculty of Mathematics and Informatics, you choose more than profession. Apart from that, we choose the direction of rational thinking and creativity for our spiritual evolution. The society of information helps to manipulate data, gives more opportunities, initiative and responsibility for a human. After graduating logical and rational thinking you acquired during your education will help you to become a needed specialist in a lot of working areas.

Our faculty graduates are very popular among the employers. They work in universities, scientific and production agencies, banks, insurance and financial brokage companies, organisations of statistics and other institutions. They are leaders of companies and projects, they model processes and programmes.

    
Home
Institutai
Duomenų mokslo ir skaitmeninių technologijų institutas
(8~5) 210 9732
Vadovė - prof. dr. (HP) Valentina Dagienė
(8~5) 210 9304
Vadovas - prof. dr.(HP) Julius Žilinskas
Kibersocialinių sistemų inžinerijos grupė
(8~5) 210 9340
Vadovas - (8~5) 2109340
Kognityvinių skaičiavimų grupė
(8~5) 210 9322
Vadovas - prof. habil. dr. Gintautas Dzemyda
(8~5) 210 9323
Vadovas - prof. habil. dr. Leonidas Sakalauskas
Statistikos ir tikimybių grupė
(8~5) 210 9731
Vadovas - prof. habil. dr. Kęstutis Kubilius
Vaizdų ir signalų analizės grupė
(8~5) 210 9311
Vadovas - dr. Povilas Treigys
Informatikos institutas
Tel. (8 5) 219 5010
Vedėjas - prof. dr. Rimantas Vaicekauskas (This email address is being protected from spambots. You need JavaScript enabled to view it.)
Studijų koordinatorė - Nijolė Mačiulienė (This email address is being protected from spambots. You need JavaScript enabled to view it.)
Tel. (8 5) 219 5000
Vedėjas - doc. dr. Tadas Meškauskas (This email address is being protected from spambots. You need JavaScript enabled to view it.)
Studijų koordinatorė - Aistė Grikietė (This email address is being protected from spambots. You need JavaScript enabled to view it.)
Matematinės informatikos katedra
Tel. (8 5) 219 5030
Vedėjas - doc. dr. Vilius Stakėnas (This email address is being protected from spambots. You need JavaScript enabled to view it.)
Studijų koordinatorė - Vita Verikaitė (This email address is being protected from spambots. You need JavaScript enabled to view it.)
Tel. (8 5) 219 5040
Vedėjas - prof. dr. Romas Baronas (This email address is being protected from spambots. You need JavaScript enabled to view it.)
Studijų koordinatorė - Rima Žagūnienė (This email address is being protected from spambots. You need JavaScript enabled to view it.)
Matematikos institutas
Tel. (8 5) 219 3074
Vedėjas - prof. dr. Jonas Šiaulys (This email address is being protected from spambots. You need JavaScript enabled to view it.)
Studijų koordinatorė - Danutė Jonutienė (This email address is being protected from spambots. You need JavaScript enabled to view it.)
Tikimybių teorijos ir skaičių teorijos katedra
Tel. (8 5) 219 3078
Vedėjas - prof. habil. dr. Antanas Laurinčikas (This email address is being protected from spambots. You need JavaScript enabled to view it.)
Studijų koordinatorė - Rima Stančikienė (This email address is being protected from spambots. You need JavaScript enabled to view it.)
Matematikos ir informatikos metodikos katedra
Tel. (8 5) 219 3086
Vedėjas - doc. dr. Edmundas Mazėtis (This email address is being protected from spambots. You need JavaScript enabled to view it.)
Studijų koordinatorė - Nijolė Mačiulienė (This email address is being protected from spambots. You need JavaScript enabled to view it.)
Taikomosios matematikos institutas
Diferencialinių lygčių ir skaičiavimo matematikos katedra
Tel. (8 5) 219 3073
Vedėjas - prof. habil. dr. Konstantinas Pileckas (This email address is being protected from spambots. You need JavaScript enabled to view it.)
Studijų koordinatorė - Nijolė Mačiulienė (This email address is being protected from spambots. You need JavaScript enabled to view it.)
Ekonometrinės analizės katedra
Tel. (8 5) 219 3067
Vedėjas - prof. habil. dr. Alfredas Račkauskas (This email address is being protected from spambots. You need JavaScript enabled to view it.)
Studijų koordinatorė - Danutė Jonutienė (This email address is being protected from spambots. You need JavaScript enabled to view it.)
Matematinės statistikos katedra
Tel. (8 5) 219 3065
Vedėjas - dr. Vytautas Kazakevičius (This email address is being protected from spambots. You need JavaScript enabled to view it.)
Studijų koordinatorė - Nijolė Mačiulienė (This email address is being protected from spambots. You need JavaScript enabled to view it.)
PhD studies
Doctoral (PhD) studies are third-level studies and doctoral (PhD) students are postgraduate students and researchers. The purpose of doctoral studies is to train scientists capable of performing independent scientific research and experimental development as well as able to solve scientific problems.
There are two programmes of third-level studies in our faculty:
PhD of Science in Informatics
PhD of Science in Mathematics
Do you have more questions? Please contact us:

E-mail: domicele.jacikeviciene@mif.vu.lt
Tel.: (8 5) 219 3094
Read more about PhD studies at Vilnius University on VU website.
Dissertations
The Faculty of Mathematics and Informatics prepares two groups of doctoral students: mathematics and computer science. In this section you will find the defended dissertations classified according to the year defence, other dissertations defended at Vilnius University can be found on the page of the Research Council of Lithuania.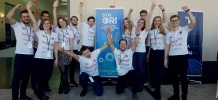 "Vilnius-Lithuania iGEM" team won the largest, most prestigious, international Synthetic Biology c...
After significant developments over the last few months, many improvements have been integrated into…

Danske bank challenge Lithuanian universities to show who is best at analytics and data science. No…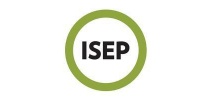 2017-11-14
Vilnius University students are invited to participate in the ISEP student exchange programme and sp...
Dear students, we remind you that all financial liabilities (for studies, course repetition, etc.) …

Dear students, please provide your bank account number, so VU MIF Students' Off…

All students are welcome at the Students' Office at Naugardukas st. If you visit room 106, yo…