Dear prospective students,

Choosing the faculty of Mathematics and Informatics, you choose more than profession. Apart from that, we choose the direction of rational thinking and creativity for our spiritual evolution. The society of information helps to manipulate data, gives more opportunities, initiative and responsibility for a human. After graduating logical and rational thinking you acquired during your education will help you to become a needed specialist in a lot of working areas.

Our faculty graduates are very popular among the employers. They work in universities, scientific and production agencies, banks, insurance and financial brokage companies, organisations of statistics and other institutions. They are leaders of companies and projects, they model processes and programmes.

    
Home
Library
Contacts
Library of our faculty could be found on Naugarduko st. 24 ground floor (LT - 03225).
Phone +370 5 219 3060
Fax +370 5 268 7104
Working hours

Monday - Friday 9 am - 6 pm.
Weekend and holiday - not working.
During students' holiday 9 am - 5 pm.

Specialists
Senior librarian Dalia Larionovienė

This email address is being protected from spambots. You need JavaScript enabled to view it.

Librarian Tatjana Novičkova

This email address is being protected from spambots. You need JavaScript enabled to view it.
If you can't find required book...
You can write an email, call us or just come in the library and make an order.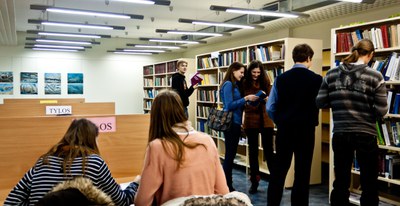 Have you ever thought that the third industrial revolution is very close? Is artificial intelligen...
After significant developments over the last few months, many improvements have been integrated into...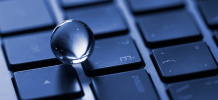 Danske Bank is the largest bank in Denmark and one of the leading banks in Northern Europe. This is ...