Home
Department of Mathematical Analysis
About
Phone: +370 5 219 3074, +370 5 219 3083, +370 5 219 3085, +370 5 219 3088
Naugarduko st. 24, Vilnius
Head of the department - dr. (HP) Jonas Šiaulys (This email address is being protected from spambots. You need JavaScript enabled to view it.)
Study co-ordinator - Danutė Jonutienė (This email address is being protected from spambots. You need JavaScript enabled to view it.)
Contac information of the department in VU phone book.
History
Department of Mathematical analysis was established in 1783.
First head fo the department was Pranciškus Norvaiša. Later there were several professors who manage the department: Otas Folkas, Viktoras Biržiška, Zigmas Žemaitis, Vytautas Paulauskas, docentai: Algirdas Miškelevičius, Algirdas Nagelė, akademic, professsors, assoc. doctor Vygantas Paulauskas. Now head of the department is professor Jonas Šiaulys.
Traditionally, the department unites teaching mathematical analysis and its applied subjects. For several years, the department supervise popular Financial and Actuarial Mathematics programme. The main research interests are probability theory, mathematical statistics, stochastic differential equations, econometrics, actuarial mathematics.
Financial and Actuarial Mathematics
About the programmme
---
Mode of studies and duration: full-time (1.5 years)
Study programme volume: 90 credits

Language(s) of instruction: Lithuanian/ English

Tuition Fees: 2546 EUR/per year

Qualification degree awarded: Master of Mathematical Sciences in Applied Mathematics
Admission requirements: Bachelor's degree or equivalent qualification

---
The purpose of Financial and Actuarial Mathematics programme is high-profile education in financial and actuarial mathematics with an emphasis on theoretical foundation of various methods and techniques of probability theory, stochastic analysis, risk theory, and related fields. Graduates of the programme are qualified to analyze and solve problems in theoretical models of finance and insurance, with implementation of obtained solutions in practice.
Why Financial and Actuarial Mathematics?
The focus of the study programme is on theoretical results, including current research, which allow understanding processes observed in practice. Students are taught to explain the possibilities and restrictions of applying theoretical models in practice.
In addition, the competencies in Financial and Actuarial Mathematics Master program match the requirements of international labor market and the best students are encouraged to publish their works in national and international journals.
Career opportunities
The programme graduates can work in insurance companies, banks, pension and investment funds, consulting firms, government agencies, etc. (e.g., as actuaries, financial analysts, risk assessors, consultants both for Lithuanian and foreign institutions supervising financial and insurance markets).
The graduates can also pursue further studies at the doctoral level in mathematics and/or statistics.
International mobility
Students can participate in ERASMUS+ mobility programme which gives an opportunity to study at VU's Partner University or do internship abroad.
Finansų ir draudimo matematika
Apie programą
---
Studijų forma ir trukmė: Nuolatinės studijos (4 metai)
Studijų apimtis: 240 kreditų
Studijų kalba: lietuvių k. ir anglų k.
Metinis studijų mokestis: 1548 EUR
Suteikiamas kvalifikacinis laipsnis: Matematikos mokslų bakalauras
Gretutinių studijų galimybė: NĖRA
---
Finansų ir draudimo matematika – taikomosios matematikos sritis, kurios esmė – tikimybinis realaus pasaulio modeliavimas.Šis išsilavinimas būtinas norint dirbti aktuarais draudimo įmonėse arba rizikos vertinimo specialistais įvairiose finansinėse institucijose. Programoje derinamos įvarios matematikos, informatikos, finansų, draudimo sričių disciplinos, tad parengiami tiek Lietuvoje, tiek užsienyje labai paklausūs specialistai.

Programos tikslas - parengti specialistą, turintį bazinių matematikos ir informacinių technologijų žinių, platų supratimą apie demografines, ekonomines, draudimo ir finansines rizikas bei gebantį pritaikyti teorines žinias praktiniams uždaviniams spręsti.
Studijuoti verta, nes:
programos turinys didžiąja dalimi suderintas su Lietuvos aktuarų draugijos ir Tarptautinės aktuarų asociacijos kvalifikaciniais reikalavimais – ugdoma 75-80% būtinų kompetencijų;
programa suteikia matematikos, jos taikymų (finansų, draudimo ir rizikos valdymo srityse) ir informatikos žinių bei kompetencijų, glaudžiai susieja jas į visumą;
paskaitas skaito geriausi draudos matematikos specialistai Lietuvoje;
programa moko ne tik vertinti bei analizuoti, bet ir patiems kurti naujus draudimo produktus;
studentai supažindinami su mokslinių tyrimų pagrindais, gabiausiems sudaromos galimybės prisidėti prie programos dėstytojų tyrimų, aktyviai dalyvauti seminaruose, rengti bendrus straipsnius ir t.t.
Karjeros galimybės:
Finansų ir draudimo matematikos bakalauras gali dirbti draudimo kompanijose, bankuose ir kitose finansinėse institucijose (pensijų investiciniai fondai) arba tęsti mokslus matematikos arba ekonomikos magistrantūrose, specializuojantis finansų ar draudimo matematikoje.
Norėdami dirbti aktuarijais ar profesonaliais finansinių institucijų specialistais bakalaurai, baigę šią programą, turėtų tęsti studijas magistrantūroje, specializuodamiesi finansų ir draudimo matematikos srityje.
Studijų ir praktikos mobilumo galimybės
Vilniaus universitete skatinama naudotis įvairiomis studijų užsienio universitetuose galimybėmis, leidžiančiomis įgyti tarpkultūrinės patirties, ugdyti ir įvertinti savo kompetencijas, užmegzti ryšių svetur, atverti platesnes karjeros galimybes. Daugiau informacijos apie tarptautinių mainų galimybes rasite čia.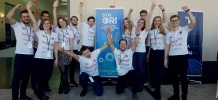 "Vilnius-Lithuania iGEM" team won the largest, most prestigious, international Synthetic Biology c...
After significant developments over the last few months, many improvements have been integrated into…

Danske bank challenge Lithuanian universities to show who is best at analytics and data science. No…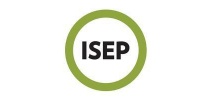 2017-11-14
Vilnius University students are invited to participate in the ISEP student exchange programme and sp...
Dear students, we remind you that all financial liabilities (for studies, course repetition, etc.) …

Dear students, please provide your bank account number, so VU MIF Students' Off…

All students are welcome at the Students' Office at Naugardukas st. If you visit room 106, yo…