Dear prospective students,

Choosing the faculty of Mathematics and Informatics, you choose more than profession. Apart from that, we choose the direction of rational thinking and creativity for our spiritual evolution. The society of information helps to manipulate data, gives more opportunities, initiative and responsibility for a human. After graduating logical and rational thinking you acquired during your education will help you to become a needed specialist in a lot of working areas.

Our faculty graduates are very popular among the employers. They work in universities, scientific and production agencies, banks, insurance and financial brokage companies, organisations of statistics and other institutions. They are leaders of companies and projects, they model processes and programmes.

    
Home
Konstantinas Pileckas
VU MIF, Departament of Differential Equations and Numerical Mathematics

Professor, Habilitated Doctor of Mathematics, Head of the Departament

Room 407a, Naugardukas st. 24, 2600 Vilnius


Phone: +370 5 219 3098

This email address is being protected from spambots. You need JavaScript enabled to view it.

Lectures:

Navier-Stokes Equations

Differential Equations

Textbooks:

Mathematical Theory of Navier-Stokes Equations

Scientific Interests: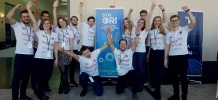 "Vilnius-Lithuania iGEM" team won the largest, most prestigious, international Synthetic Biology c...
After significant developments over the last few months, many improvements have been integrated into…

Danske bank challenge Lithuanian universities to show who is best at analytics and data science. No…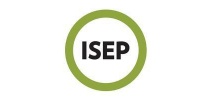 2017-11-14
Vilnius University students are invited to participate in the ISEP student exchange programme and sp...
Dear students, we remind you that all financial liabilities (for studies, course repetition, etc.) …

Dear students, please provide your bank account number, so VU MIF Students' Off…

All students are welcome at the Students' Office at Naugardukas st. If you visit room 106, yo…